NUTS
The nut story in Oregon is pretty simple. Hazelnuts, filberts or cobnuts—whatever you call them—Oregon produces 99% of the US supply. Pretty much any US hazelnut you buy is an Oregon one.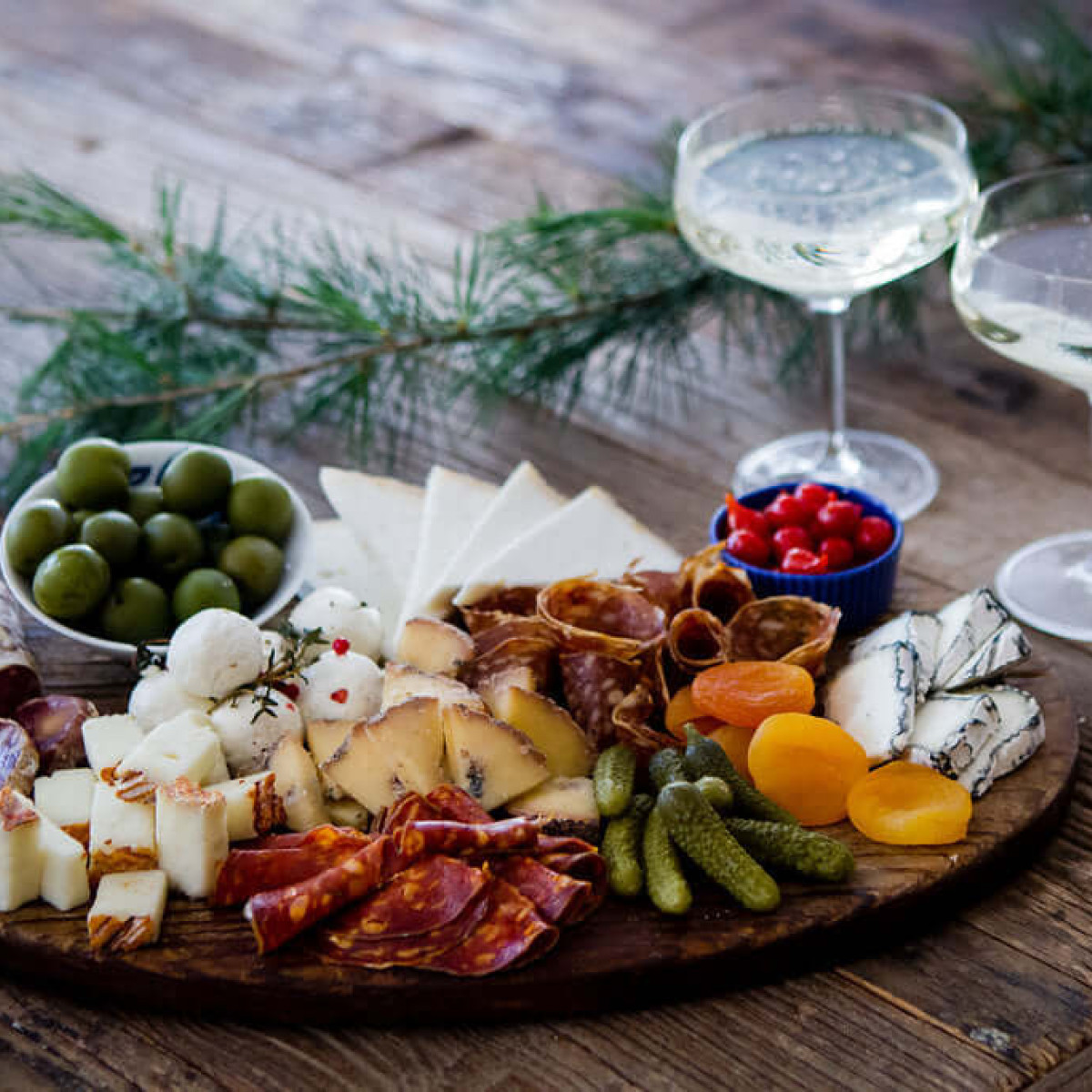 PROTEIN
There are so many options on the protein front it is hard to choose.  Here are a few winning options:
Native American owned Native Candy catches their fish in the Columbia River. Their Alder Smoked Chinook King Salmon is a superb choice for an All-Oregon charcuterie platter. You can also find other smoked salmon from local tribes at most farmer's markets through the state.
Aaron Silverman's Tail's & Trotters is a local favorite in Portland for their hazelnut finished pork. Their Finocchiona (fennel salami) spices up any platter. The porcini one is also terrific.
Olympia Provisions continues to be build its national reputation with its consistently well-made sausages. Try serving their pork rillettes a little warm and your mouth will water with the deliciously spreadable loose unctuous ramekin of joy. My other go-to favorites are a variety in this Olympia provisions pork pate sampler.
Michael Pan is having trouble curbing his enthusiasm for all the attention he's been getting recently at Pan's mushroom jerky with his recent Mark Cuban investment and Larry David's shout out. His salt & pepper mushroom jerky is a delicious vegan addition to the All-Oregon platter.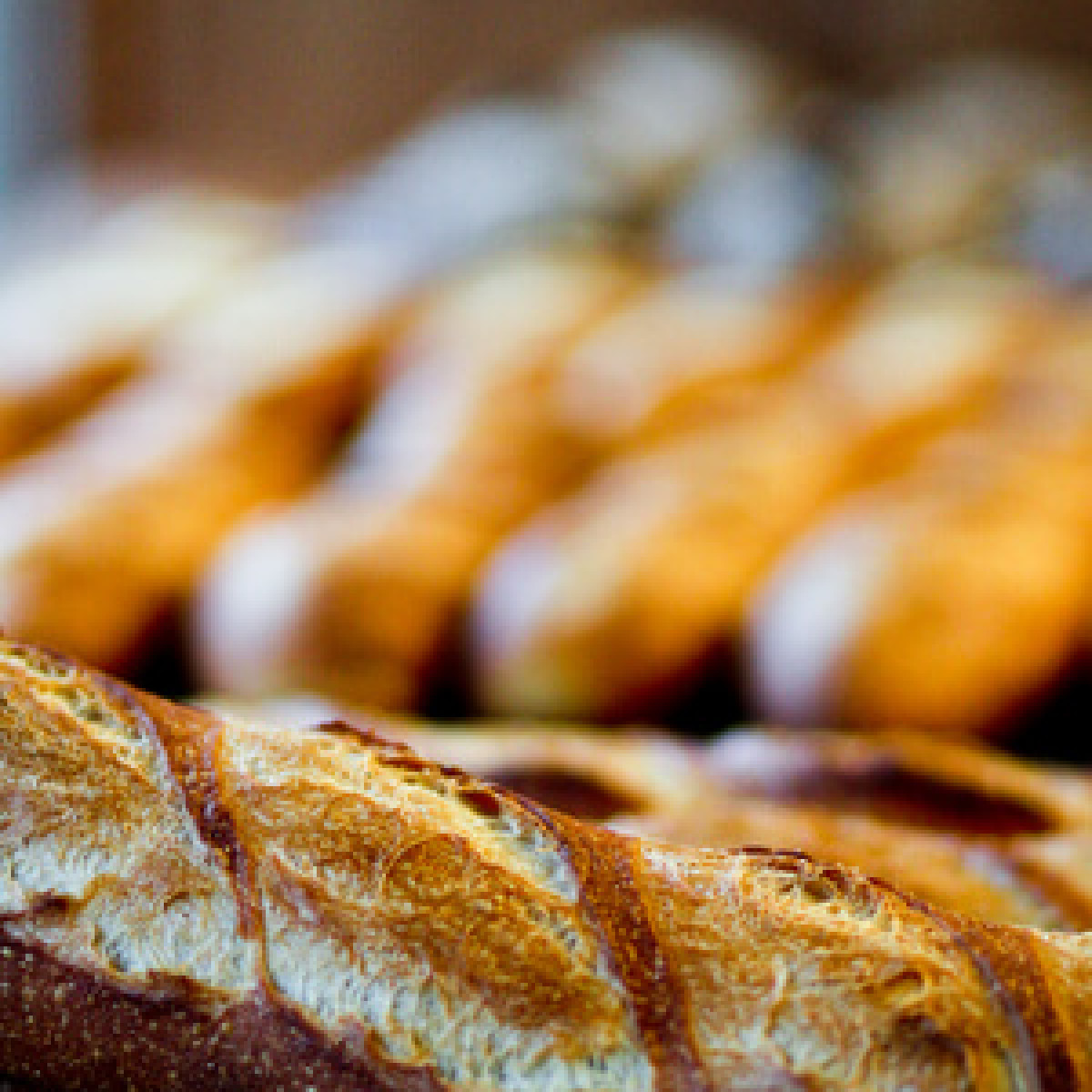 CRACKERS AND OTHER ADDITIONS
Jovani Prince is the Cracker King and has been taking the grocery world by storm lately. His Rosemary & Sea Salt Crackers are the most cheese friendly of his Portland made crackers.
A good thinly sliced baguette is a hit on any cheese platter. We are blessed with so much good fresh bread in Oregon. A few of my favorite local bakers:  Ken's Artisan Bakery in Portland, Sparrow Baking in Bend and Portland (as they say, "Get Sparrow in Your Life!"), The Village Baker of Ashland, Little T Baker in Portland and Oyatsupan of Beaverton (perhaps the most creative baker in Oregon, but for the cheese platter stick with the basic baguette).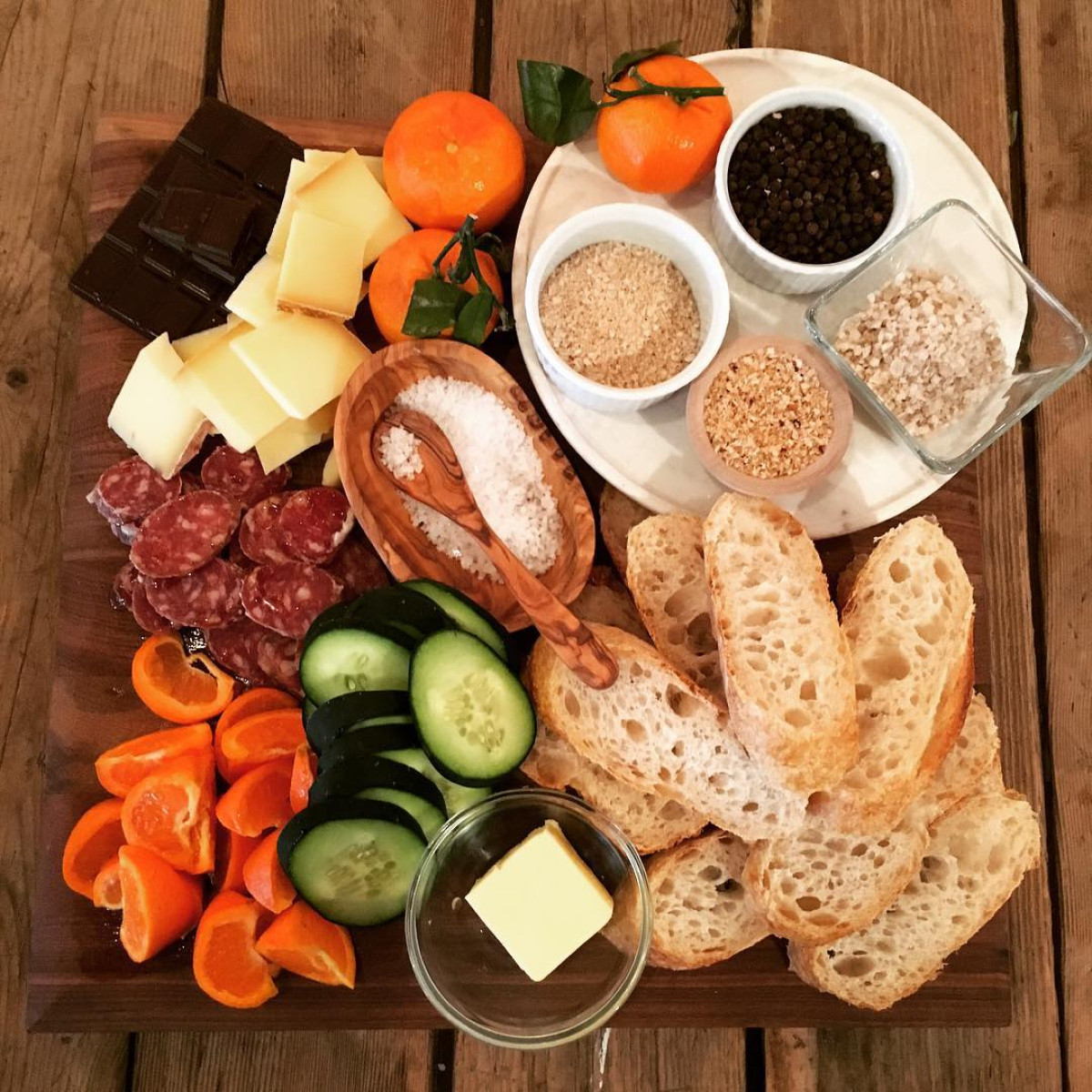 SURPRISE AND DELIGHT ADDITIONS
The best charcuterie plates have a few unexpected elements that "surprise and delight." Here are a few surprising and delightful suggestions to get you started:
Honey is money going great on bread, many cheeses and even on fruit. Jacobsen's has a lovely carrot flower honey.
The Spanish compliment their appetizers with a delicious quince paste called membrillo. Oregon Growers have a pear hazelnut fruity pate and quince fruit pate which serve a very similar delicious purpose.
The Biggi's at Beaverton foods make me smile every time I see the beaver brand mustard all over the universe. The honey mustard is sweet and savory all at the same time and goes great with salami.
Don't forget Oregon's iconic Harry & David with their cranberry/pear chutney celebrating two Oregon grown fruits.
I have no idea what a Moondog is, but Moondog's Farm from Eugene is crazy creative with items like Hakurei Turnip & Radish.
FRESH OREGON FRUITS
Keep your platter from getting to be too heavy by adding fresh Oregon fruit. Pears and persimmons are amazing in the fall season and for holidays. My favorite varieties are Comice, Concord and Bosc Pears and the Fuyu Persimmons. Heritage varieties of apples are also tops. Search on Oregontaste.com to find the many quality growers throughout the state and connect with them.
Dry Cured Meats Feature
In 1981, Christopher Leach had the good fortune to find himself on a train crossing the French countryside to Paris. It was on that first European adventure that Christopher discovered charcuterie, a wondrous world of flavor and texture that would change his life in the years to come. A seed was planted in the heart and mind of a young cellist that would grow into a passion. 
That passion now has a name: The Beautiful Pig. Christopher developed more than twenty original recipes for pork and beef products inspired by the traditions of Spain, France, Italy, Poland, Hungary and the USA.
Find incredible Oregon meats through the variety of OregonTaste.coms listings provided by Oregon Pasture Network. You'll be inspired to start crafting your own board while directly supporting Oregon pasture farms!
Look here for more information about The Beautiful Pig and Oregon Pasture Network.
OregonTaste.com is an online searchable directory promoting Oregon's local farm fresh food growers, makers and sellers in our bountiful state. Connecting them directly with consumers is a public service designed to contribute to more vibrant, sustainable and connected food systems throughout Oregon.
If you don't see your favorite Oregon farms, ranches, fisheries, u-picks or farmers markets on OregonTaste.com, submit them here. Anyone can submit a fresh food producer, it's fast, free and easy and helps connect communities through food!