Randy Kiyokawa knows a thing or two about pears. Owner of Kiyokawa Family Orchards, Randy is a third-generation orchardist from the Hood River Valley, whose grandfather emigrated from Japan in 1905, and through hard work started farming in Hood River in 1911.
A bit of history for the reader. Randy's father, Mamoru, and mother, Michiko, met in an internment camp where their families were placed during World War II. After serving in the U.S. Military Intelligence Service, Mam returned to Hood River Valley in 1951 with Mich and purchased a 25-acre orchard in Parkdale that has been the nucleus of the current 207-acre farm.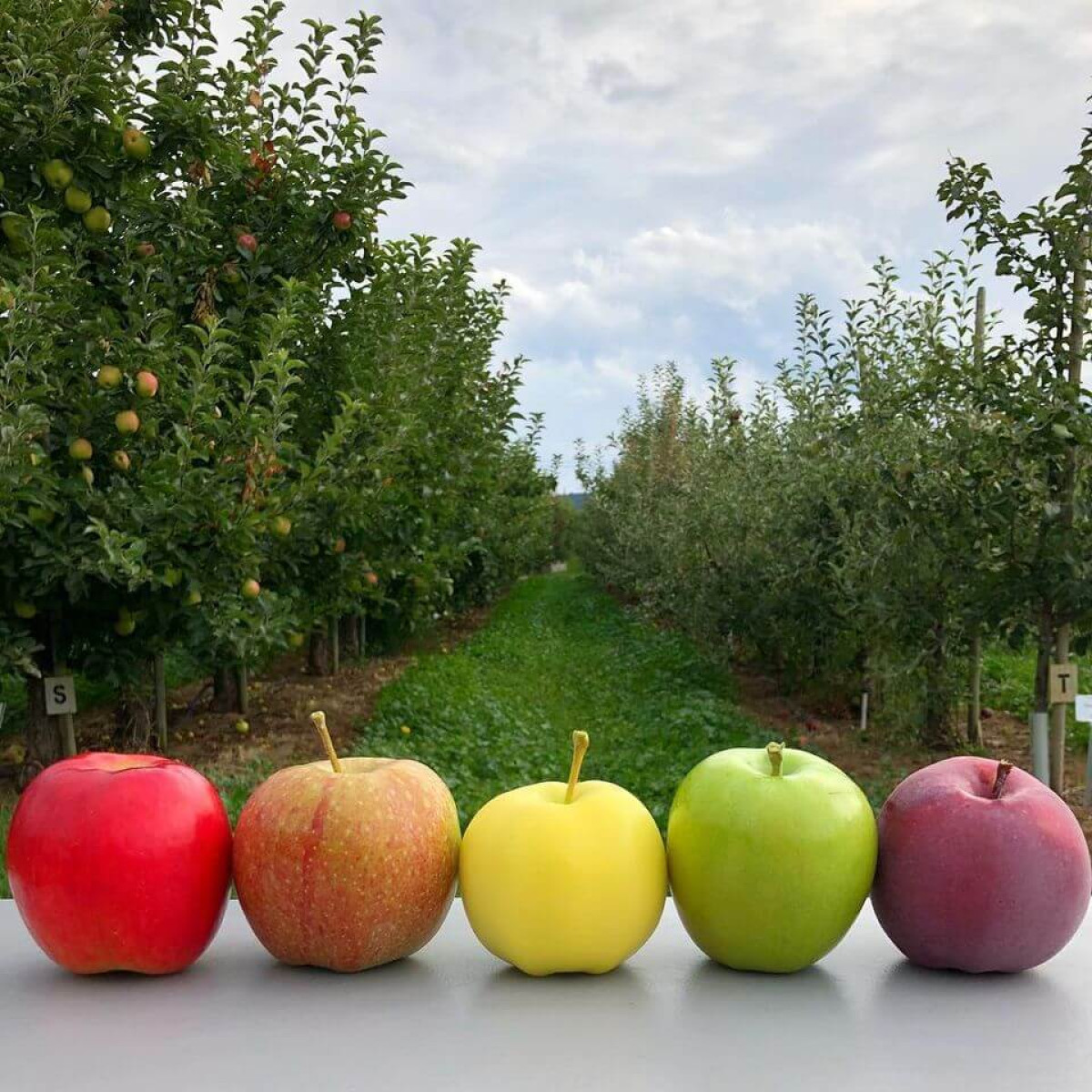 Kiyokawa Family Orchards
Nestled in the fertile soil at the base of Mt. Hood, Kiyokawa Family Orchards take pride in promoting local and sustainably grown produce and utilize a farm management system that incorporates best management practices. Thanks to glacier-fed water sources and rich soil, Kiyokawa's orchards thrive on a unique growing opportunity.
Learn More
In addition to selling direct to consumer at most of the Portland region's farmers markets, Kiyokawa Orchards offers a seasonal U-Pick option at their farm from July to November, provide a Community Supported Agriculture (CSA) farm share and boasts a farm stand where customers and tourists can purchase Kiyokawa's fresh fruits, farm direct jams and freshly pressed ciders. Kiyokawa Orchards has a robust Portland restaurant and bakery clientele, including the likes of Tusk, Lauretta Jeans, Kachka and Urban Farmer.
While known for his prolific apple varieties and stone fruits, Randy has earned significant recognition for the delicious pears he grows. When asked what his favorite pear is, Randy shared "it depends on the season and the mood I'm in." A few stand out however. Crimson Crisp, Zestars and Red Rubens offer delicious texture and flavor and are popular amongst his clientele.
Kiyokawa Orchards also pride themselves on the extensive Asian pear varieties they grow, highly renowned for their flavor and texture. Available seasonally at their farm stand and farmers markets, Randy offers an alphabet of Asian varieties. From the Atago, an extra-large golden pear offering a firm, crisp and juicy interior to the Yoinashi, a rich and sweet aromatic pear that boasts an orangey brown skin and russet-like finish.
Randy credits his success to his valued employees, many of whom have been with the family for over 30 years. Their strong work ethic has provided a solid foundation that has allowed the farm to grow and diversify.