Let's jump right in and answer the obvious question first: What is Community Supported Agriculture?
Community supported agriculture (commonly referred to as a CSA), is a system that allows consumers to invest in a local farm by purchasing shares before the season begins, thus helping support the farm financially to ensure the best results.
How does a CSA work?
CSA members select and pay for a share that is adequate for their family size and receive produce throughout the growing season so that members receive the freshest produce from each season. Some CSAs have options to add on items from their farm and/or partner farms/vendors, such as cheese, eggs, milk, meat, flowers, etc. With a CSA membership, some will offer a database of recipes to inspire cooking with your weekly produce.
There are several types of CSAs, however, the two most common are:
A share in which members receive a pre-packed box of produce and/or other goods selected by the farm.

A market share, in which members get to choose what goes into their box based on availability and other parameters set by the farm.
What are the benefits of purchasing a CSA?
The benefits are endless. Not only will you establish a relationship with the folks who grow your food, you will engage in a seasonal eating experience! The opportunities to expand your palate, support a local farm, give back to the economy, reduce negative effects on our climate and try new varieties of produce have a lasting impact on both one's health and sustainability. Purchasing a share supports a local farm more than just seasonally, it supports them the entire year.
I live on my own or have a small family. What if I can't use up all the produce?
The purchase of a CSA often comes with some flexible options. Many offer 'half shares' or every other week deliveries. Alternatively, consider splitting it with friends or neighbors - essentially, share a share!
How do I get my produce box each week?
Delivery and pick up options can vary. Some farms will host pick up sites within their region. Some offer front porch delivery or pickup at the farmers markets they attend. Many even connect with a restaurant they sell to and offer a pick up time. Farmers are innovative in providing opportunities to access your weekly share with minimal disruption to busy schedules.
What if I can't afford one?
Because fresh local food should be accessible to all, many farms offer tiered shares, scholarships, sliding scale pricing, accept SNAP benefits for payment, and sometimes even labor in exchange for a share.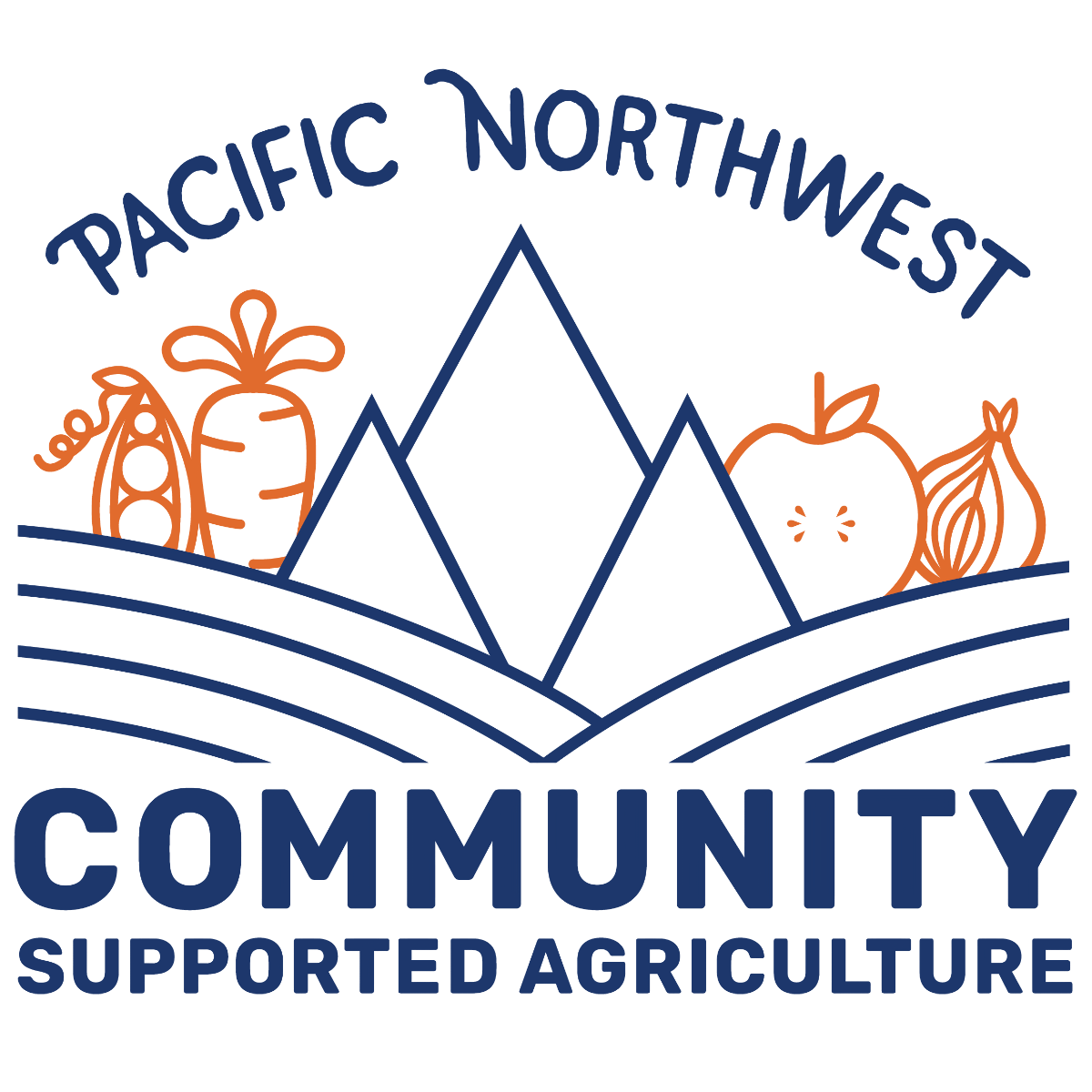 How do SNAP benefits work with a CSA?
Oregon Trail cards with SNAP benefits (not cash benefits) can be used to purchase produce shares!
You may be able to stretch your benefits farther with a nutrition incentive program called Double Up Food Bucks. Those funds go directly to supporting your farmer's livelihood while increasing your opportunity to access a greater amount of fresh fruits and vegetables.
Our friends at the Pacific Northwest-CSA Coalition offer a step by step guide and detailed information on how to use SNAP benefits for a farm share.
How do I find a farm that accepts SNAP benefits for my produce purchase?
The PNW-CSA Coalition also offers resources in connecting buyers with farmers who accept SNAP benefits.
Are there any other benefits of purchasing a CSA?
Eating seasonally comes with absolutes:
You are guaranteed fresh, locally grown food

The money you spend eliminates the middle person, allowing sales to go directly to the farmer or small business owner

The nutritional value of the food you purchase at the market is exponentially higher than conventional grocery store offerings

You have the opportunity to know the folks that grew and raised what you're eating

You are helping our climate

You are helping contribute to a healthier local economy
This year consider purchasing a farm share and experience a greater sense of well being knowing you are directly supporting the people who grow your food while enjoying the opportunity to eat with the seasons.
Community Supported Agriculture Near You