Native Oregonian James Beard was raised in a Portland boardinghouse run by his mother, Mary Elizabeth, and their beloved boardinghouse cook, Jue-Let. With an upbringing centered around the importance of cooking and eating good food, Beard managed to turn his knowledge and passion for good food into a living. Living abroad and many years in New York City, he hosted the first national cooking program in the history of television and ultimately authored 22 cookbooks, but returned to Oregon often to spend time at the coast. Oregon seafood remained a favorite food throughout his life. He fervently believed in sourcing fresh local foods and products from small family-run businesses. Above all, he valued the importance of cooking seasonally and simply. That's the inspiration for Oregon Taste's new blog, Tasting Notes. Tasting Notes will share recurring themed topics like What's in Season, Food Producer Features, Oregon Chef Special Recipes, and Oregon farm and food articles from expert guest authors. Oregon Taste offers OregonTaste.com, a free directory of fresh food producers, as a public service to connect more consumers to more farms and contribute to more vibrant, sustainable and connected food systems throughout Oregon.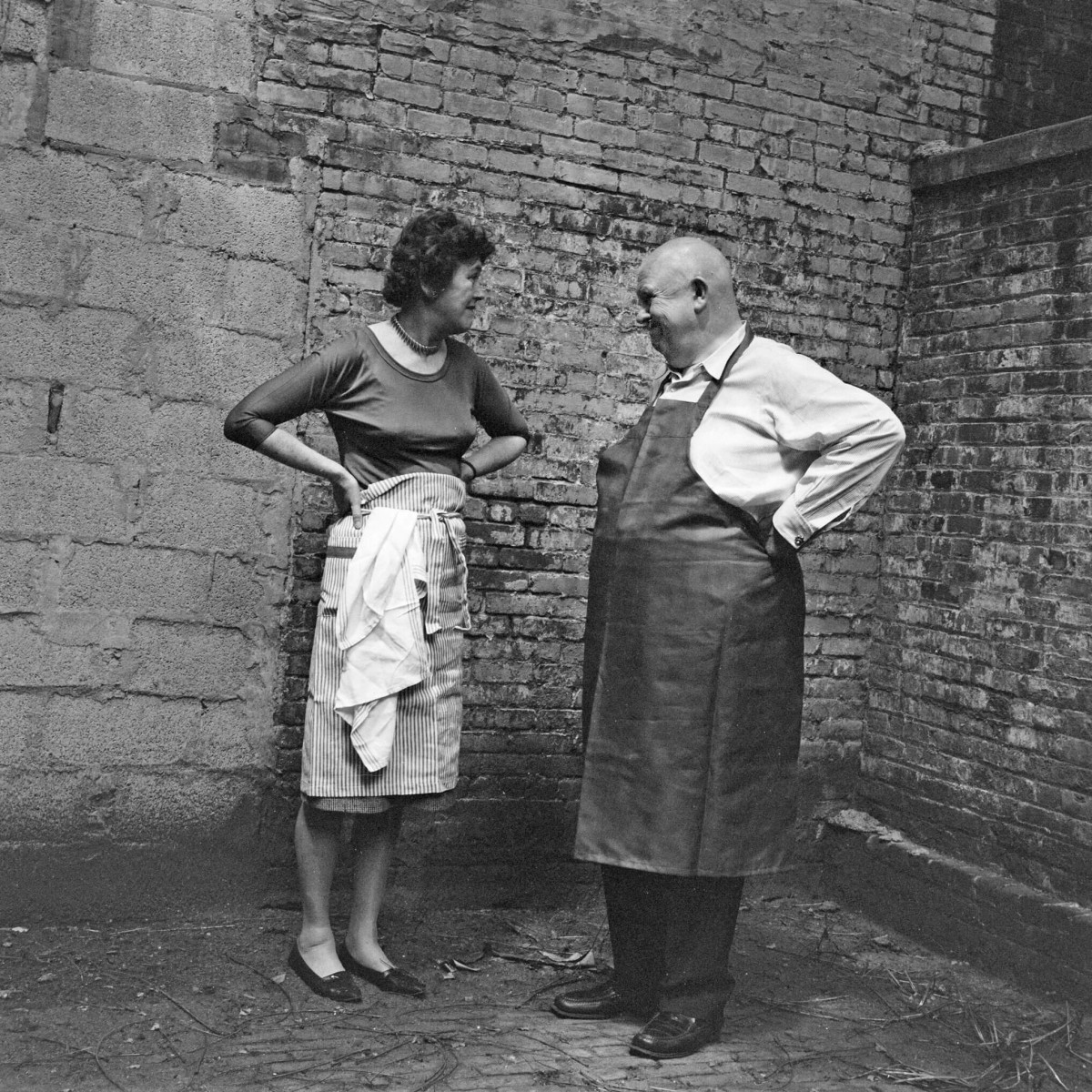 Oregon Taste board member Wendy Lane Stevens was lucky enough to share a delightful meal with the legendary Julia Child back in 1998 when Portland was hosting the annual International Association of Culinary Professionals conference. Wendy relays that Julia had a great fondness for Oregon and reminisced about her close friend and fellow culinary legend James Beard. While Julia made French cuisine accessible and popular with the American public, she credited Beard with championing fresh local ingredients.
But, Wendy writes, it was his childhood here in Portland, with the ethnic markets, fresh seafood, locally made cheeses, wild berries, fresh fruits and vegetables from the Willamette Valley, and mushrooms harvested from a nearby field, that gave him a taste for what was possible.
This conviction of eating locally and seasonally is most evident in Beard's many recipes featuring fresh seafood. Along with his family and neighbors, he had regular picnics on the beach in Seaside, Oregon. They swam, clammed and raked crabs from the tide pools. Just as the Oregon coast captivates and inspires, so does Beard's Pacific Northwest style of preparing seafood—cooking simply, accessibly, and in a way that reflects relationships with local fishermen and farmers. We'll continue to regularly share Tasting Notes with that theme top of mind and hope that within it you'll find a new food or farm to connect with.

See Wendy's full recap of lunch with Julia Child here, visit the Oregon Coast and Eat Oregon Seafood!
Fish Market Features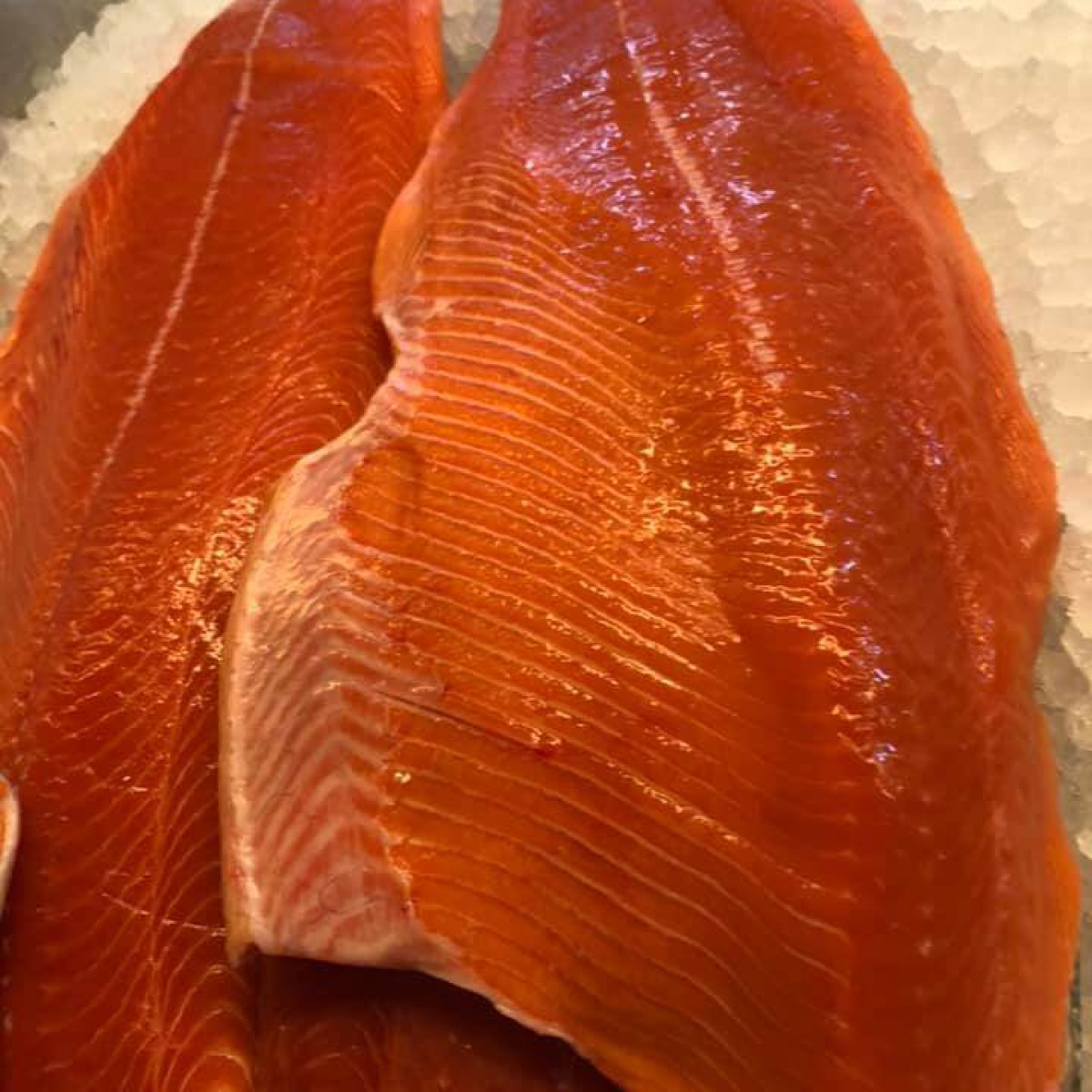 Brigham Fish Market
Brigham Fish Market is run by a local Native American family of fishermen, providing fresh, wild-caught Columbia River fish, amazing seafood fare, and great service. The fishing family started in 1960, and carries on the tradition through their children today. "We strive to bring you a product that is delicious, fresh, and of great quality." Due to COVID19 restrictions, Brigham is cooking for you take-out style only and has goodies from their case available too. Check ahead for open hours.
Learn More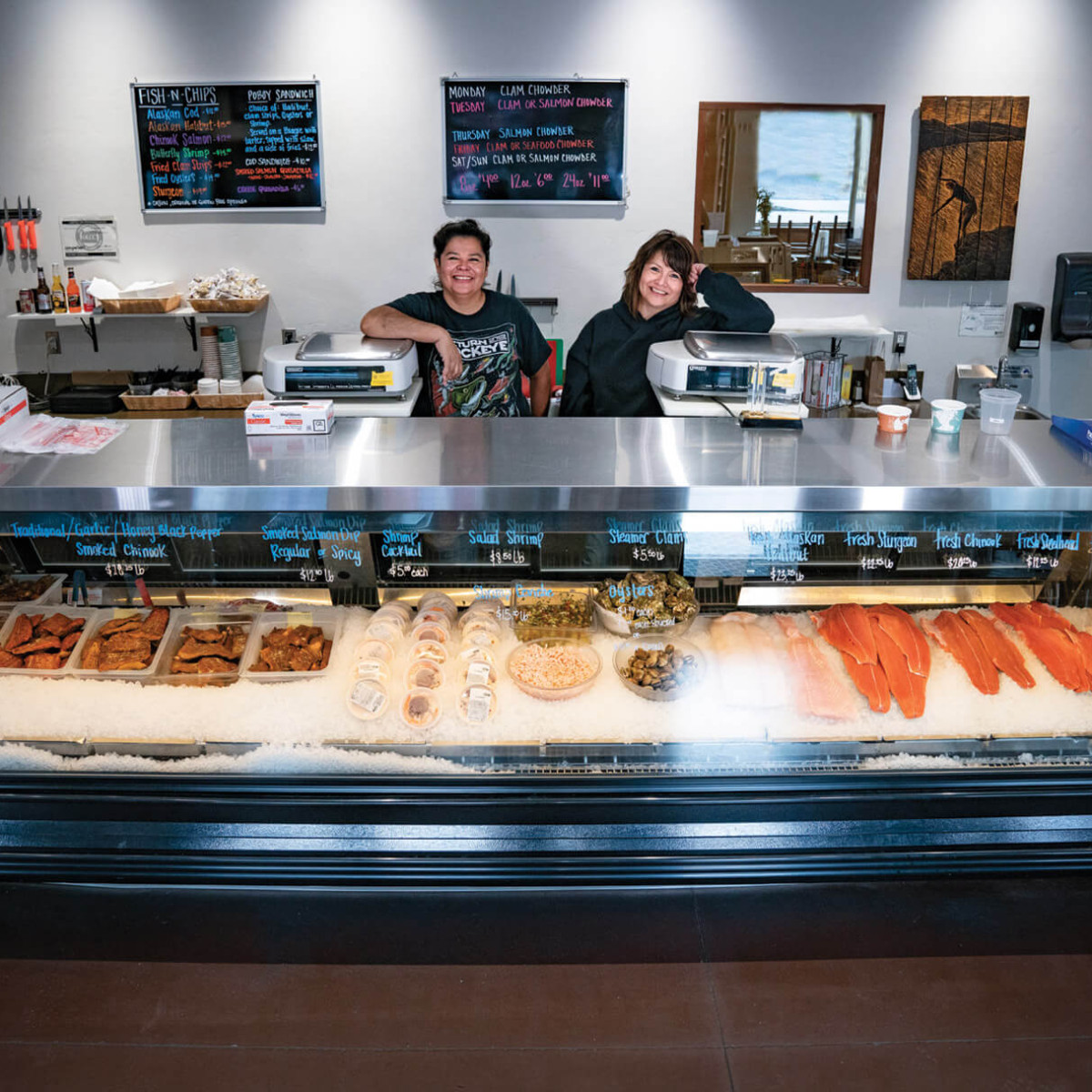 FIND WHAT'S FRESH
To see what fresh catch is in season and available currently, bookmark the Columbia River Inter-Tribal Fish Commission's "Fresh Fish Availability" page and find river locations where the public can buy fresh salmon in season. Days, times and salmon availability vary. Fresh Indian-caught salmon is also sometimes available at farmers markets in Portland and other communities along the Columbia River.
Discover the many different types of seafood (PDF) harvested in Oregon here thanks to our partners at Eat Oregon Seafood.
Bell Buoy of Seaside
Bell Buoy of Seaside is a family-owned seafood specialty store located in Seaside, Oregon along Oregon's coastal shores of the Pacific Ocean—the freshest seafood directly from the boats to your dinner table. 
Learn More
Clamming:
An Oregon Coast Tradition!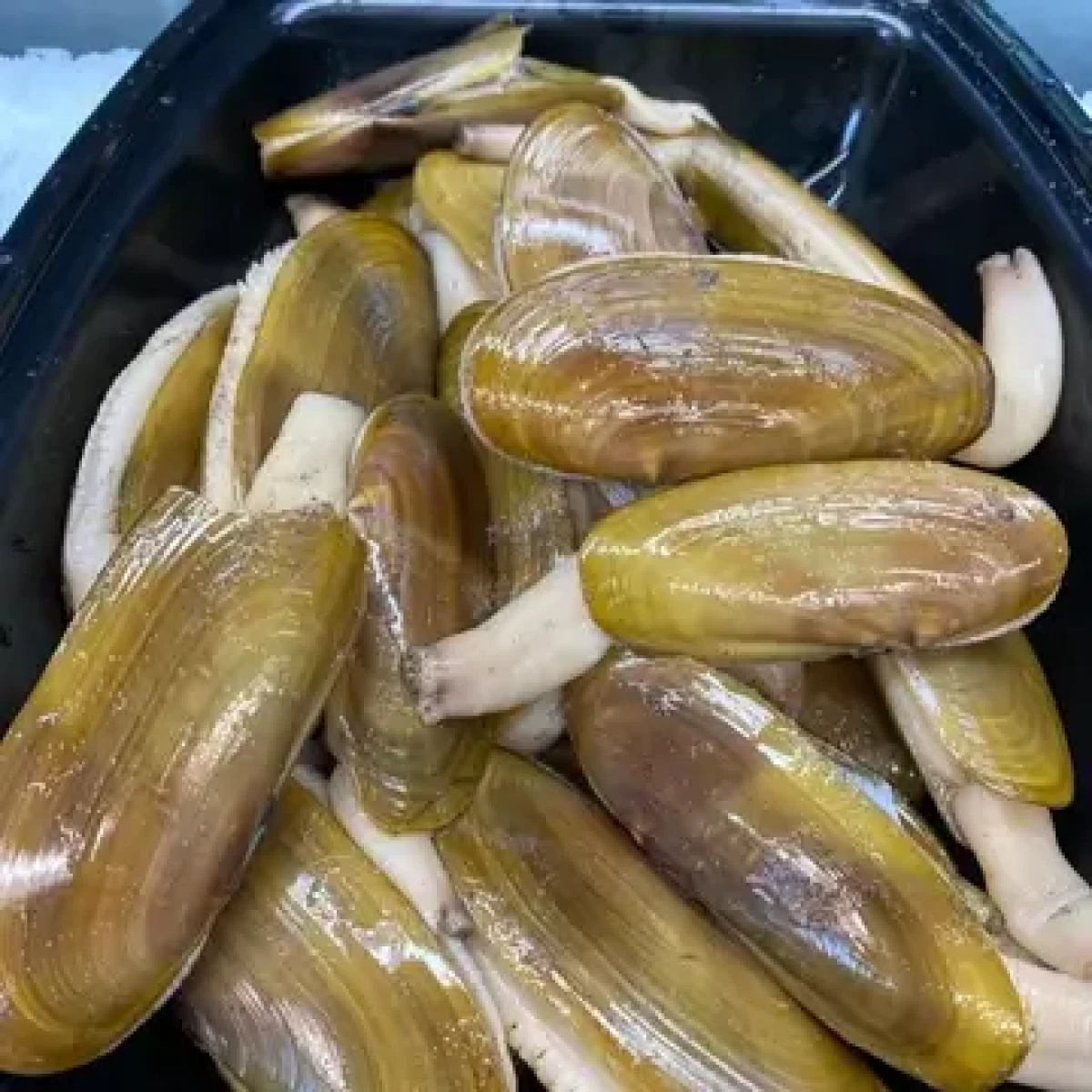 Thank you Bell Buoy of Seaside for this how-to on razor clam preparation:
Cooking razor clams can be intimidating at first, but the ol' seafood saying (that maybe I just made up) applies to razor clams; "season lightly and don't overcook".
A sign of a true Coastie is when asked how they like to cook razor clams, their response is adamant that THEIR way of cooking razors is the best. The truth is, preparing razors is more of an art than a recipe.
For a classic fried razor clam, break the process into three steps:
1. Dredge your razors (one at a time) in egg wash, melted butter, beer batter, etc.
2. Then choose a breading (Panko, Pride of the West, cracker crumbs, crushed cornflakes, or breadcrumbs are all good options).
3. Season as desired.
At this point, many people will make the mistake of frying the freshly breaded clam.
Pro Tip – put the freshly breaded razor clams on a plate and refrigerate for 30 minutes or so. This lets the breading set-up and adhere to the clam and you'll lose less breading when cooking.
Fry over medium-high heat for just a couple minutes on each side (don't overcook!). Serve immediately and enjoy!
Oregon Coast Featured Listings