Oregon Pastry Chef Kate Jentges of Higgins Restaurant in Portland, shares her version of an Oregon strawberry themed panna cotta just in time for strawberry season (start scoping out your favorite local strawberry u-pick farm now so that you'll be ready). Kate says she likes this recipe set because it is easy to prepare in advance since the panna cotta can sit for a few days in the refrigerator. The strawberries are best made a few hours in advance. Chef Kate's personal favorite strawberries are Oregon Hoods and she shares this tip:
This a great dish for a light party dessert that isn't too heavy. A nice palate cleanser that showcases the berries of the area, and bringing in the buttermilk creates a flavor combination that most have not tried, yet!
Panna Cotta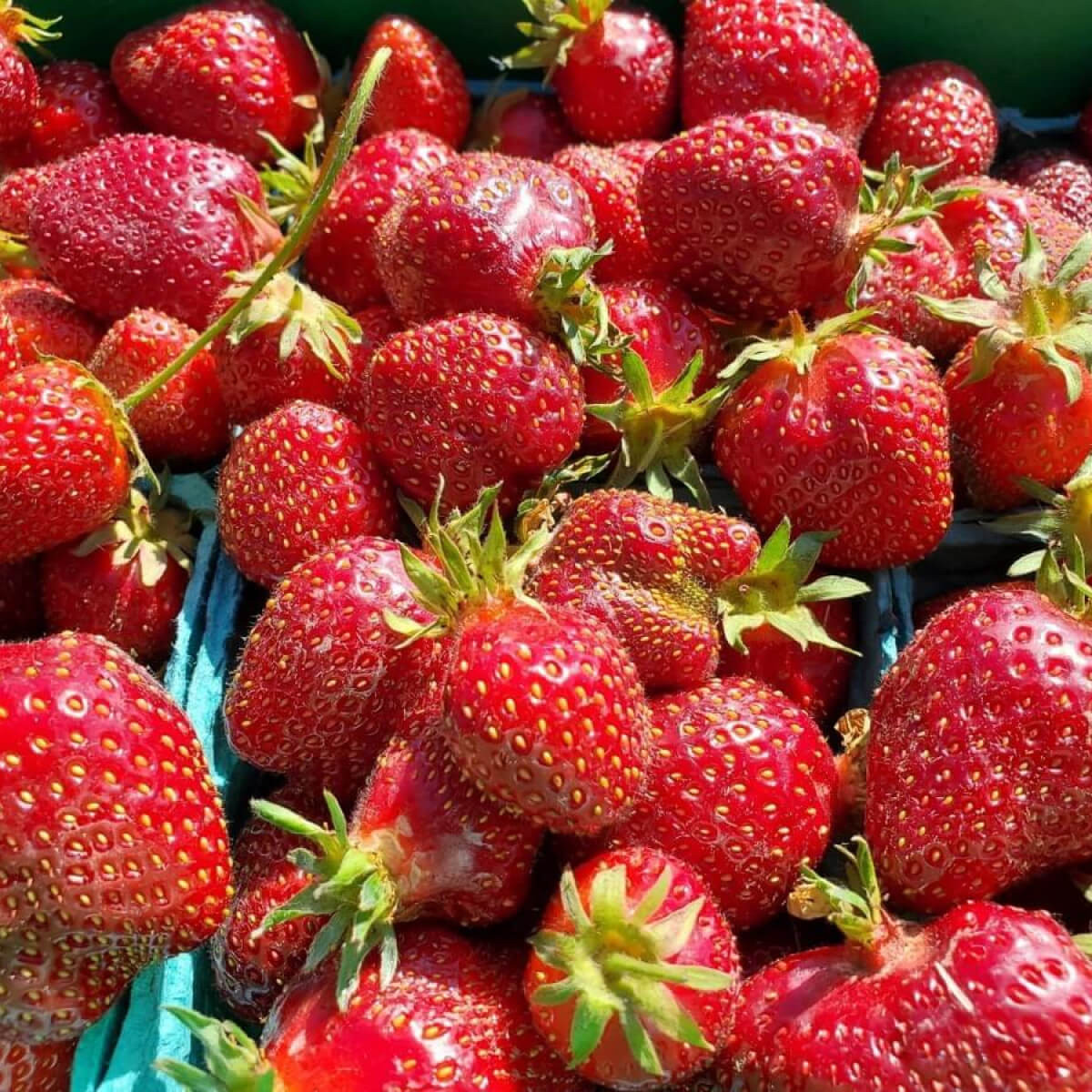 Makes: approximately 6 servings (depending on the size of glasses/containers you choose to serve it in)
Prep time: 20 mins hands on
Set time: 4 hours for the panna cotta to set
Ingredients:
5 gelatin sheets
or substitute powdered gelatin, see below

2 ounces cold water
2 ounces = 1/4 cup

1 pint heavy cream

6 ounces granulated sugar
6 ounces = 3/4 cup

1.5 pints buttermilk
You can substitute powdered gelatin for gelatin sheets: about 10g (1 and 1/8 tablespoons) of powdered gelatin bloomed in 50g (3 and 1/2 tablespoons) of water. The gelatin needs to absorb all of that amount of water prior to using it.
Directions:
Bloom the gelatin in cold water, then drain, squeezing out all the water you can. You will know when the gelatin has bloomed when it is soft and jelly-like. 
In a small saucepan, boil the cream and sugar.

Remove the pan from the heat, and add the bloomed and drained gelatin to the mixture and gently whisk to avoid air bubbles.

Once the mixture is room temperature, stir the buttermilk into the cream mixture. Strain through a fine-mesh strainer to remove clumps if present.

Let the mixture cool until slightly thickened (like the consistency of cream) and pour into your desired containers for serving, leaving space at the top for your macerated strawberries. 

Let sit in a refrigerator until set. The mixture should jiggle like jello, and completely set. 
Macerated Strawberries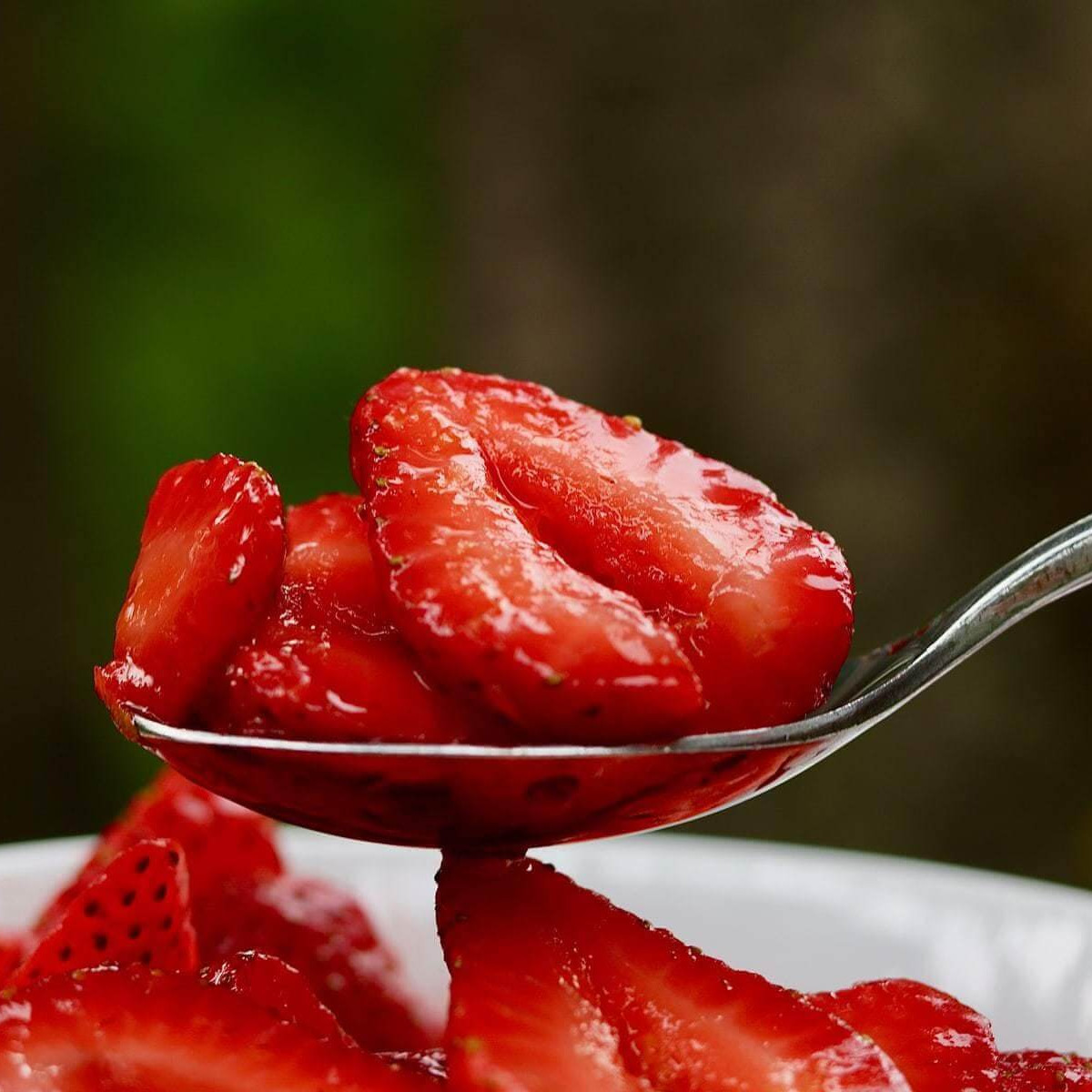 Ingredients:
1 pint strawberries, tops removed
2 tablespoons granulated sugar
1 tablespoon lemon juice
1 tablespoon Grand Marnier (optional) 
Directions:
Quarter the strawberries into wedges. 

Mix all of the ingredients together and let them rest for 30 minutes. 

Serve over the Panna cotta. 

Strawberries can be kept for up to two days, but are best the first day. 
Find Berry Growers Near You