The Pacific Northwest is a wonderful place to be during the fall! Pumpkins may be the centerpiece of Halloween celebrations everywhere, but they are important to Oregon too. The state of Oregon grows around 2600 acres of pumpkins on just over 400 farms, mostly in Benton, Lane, Marion, and Multnomah counties. In 2018, Oregon's pumpkins were worth 9.8 million dollars. While pumpkins aren't one of Oregon's top crops, Oregon is in the top 15 states in the country for pumpkin production. Find this and more pumpkin info at Oregon Agriculture in the Classroom.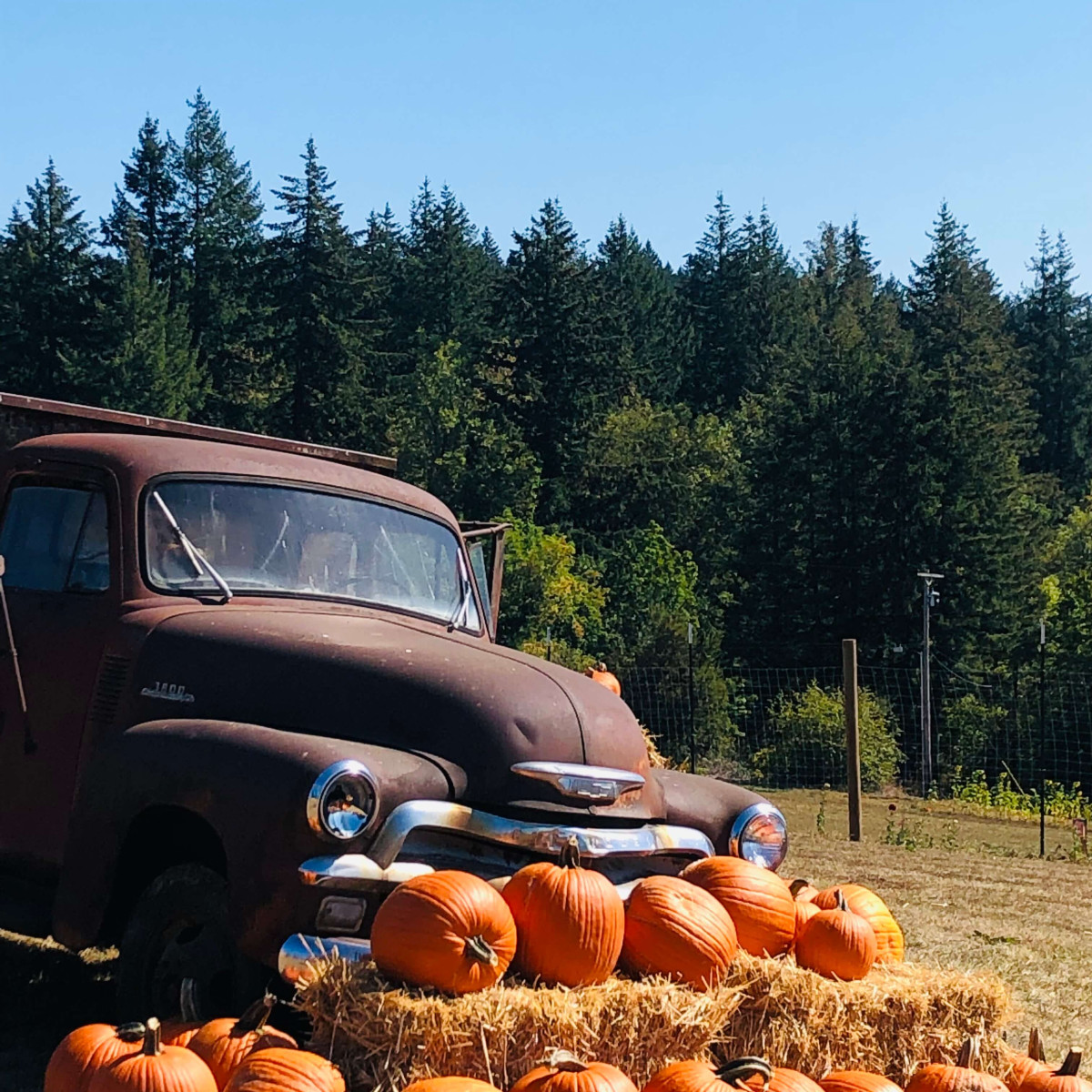 Fun Facts About Pumpkins
There are more than 45 varieties of pumpkins

Pumpkins are 90% water

Pumpkins are grown on every continent except Antarctica 

Illinois grows more pumpkins than any other state in the country

Learn more from Oregon Agriculture in the Classroom here, a treasured education program dedicated to helping students grow in their knowledge of agriculture, the environment, and natural resources for the benefit of Oregonians today and in the future.
Oregon has so many fantastic pumpkin patches that it's fitting to call October "Pumpkin Patch Season!" Whether you're a local or just visiting, if you enjoy traditional fall outings and activities like hayrides, apple picking, roasted corn on the cob, corn mazes and selecting the perfect jack-o-lantern pumpkins for carving, there's a pumpkin patch for you! There is also a lot to be said for not-so-traditional activities like pumpkin bowling, apple and pumpkin cannons, and piglet races,
Oregon's pumpkin patches really do have something for everyone!
Patch Feature
Plumper Pumpkin Patch
Plumper Pumpkin Patch & Tree Farm is a family farm owned and operated by Jim & Peggy Kessinger and their family. In 1998, Jim started farming pumpkins on one acre of land with only the Kubota & John Deere 2240 tractors. Jim left the high-tech world of Intel in 1997 to pursue the idea of a vocation that allowed a flexible work schedule to accommodate a growing family life, working outside growing plants and trees, and creating a place where families could experience a working farm.
The farm, now 65 acres, has evolved over time with new opportunities and various challenges. Currently, they grow 25 types of pumpkins, as well as, gourds, squashes, a variety of other produce and five types of Christmas trees.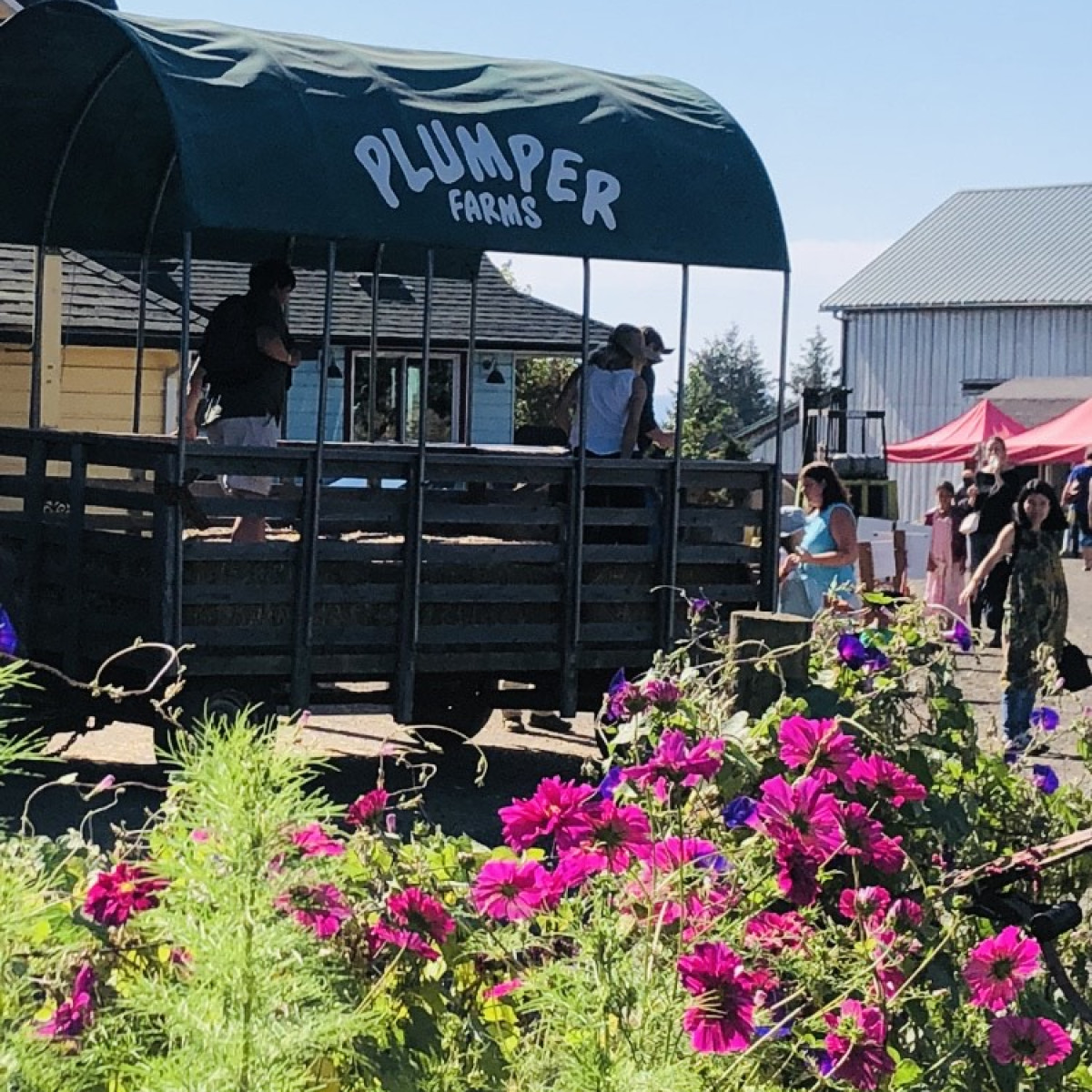 The farm was originally founded before 1890 by the Krueger Family. The first structure was the core of the existing barn completed in 1890 making it over 130 years old! There is an old railroad tunnel underneath the farm and there are several good stories about this tunnel that you'll have to ask Farmer Jim to tell you about when you visit.
The Kessingers say they have been working all year getting ready for this fall season and excitedly welcome visitors to the family farm. There is a map on one wall in the animal barn chock full of pins reflecting where visitors have come from all around the world.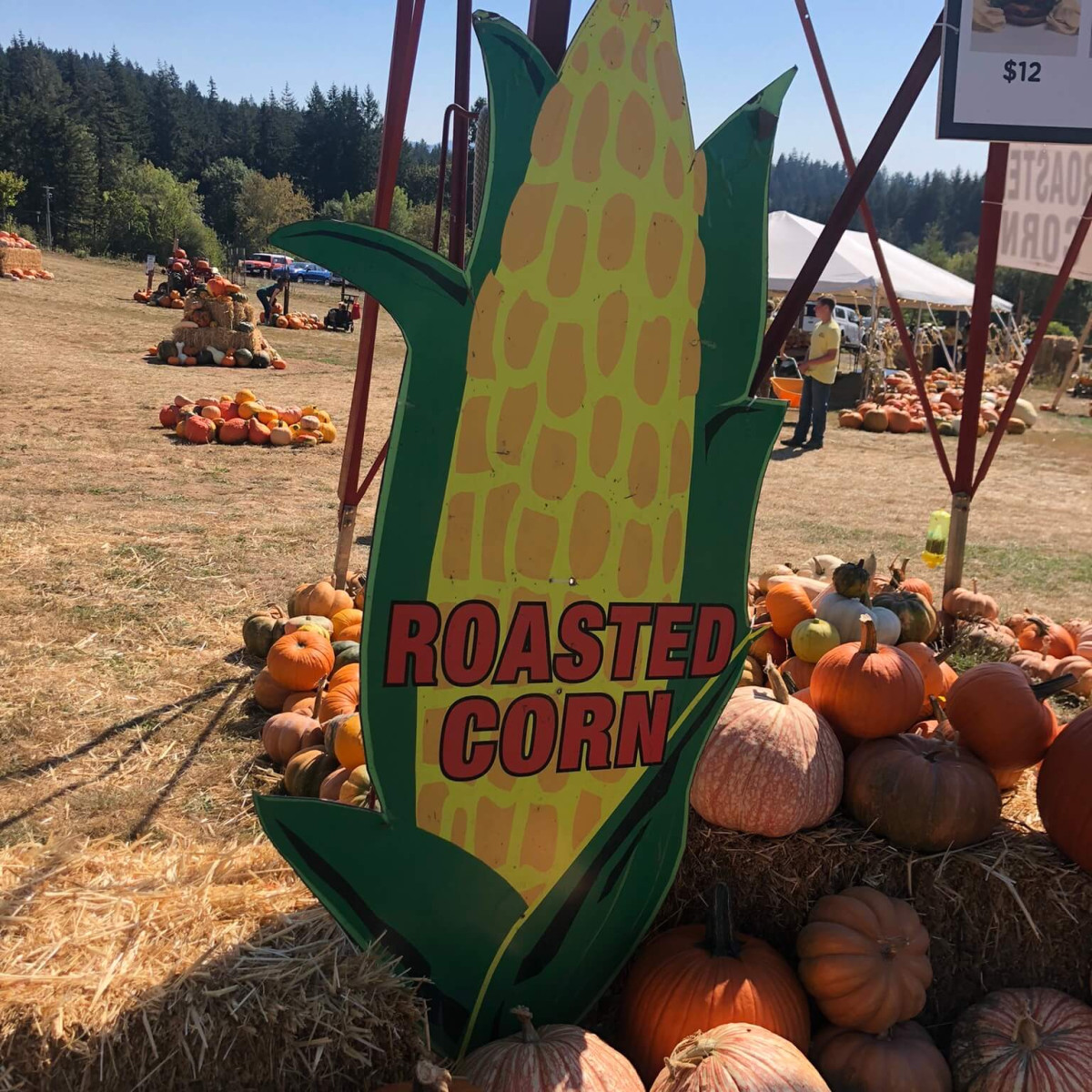 Plumper Farm has tons of activities for the whole family on the farm including tube slides, mazes, obstacle course, pony rides, many farm animals to fall in love with, playgrounds galore, corn maze, hay maze, and hay pyramid.
The farm store has hot and cold drinks, fresh warm donuts, and more—including refreshing cider slushies! They have local honey, jams, apple cider, alpaca products (socks & stuffed animals), lavender sachets, candles, candy, nuts, Halloween decorations and other delightful finds.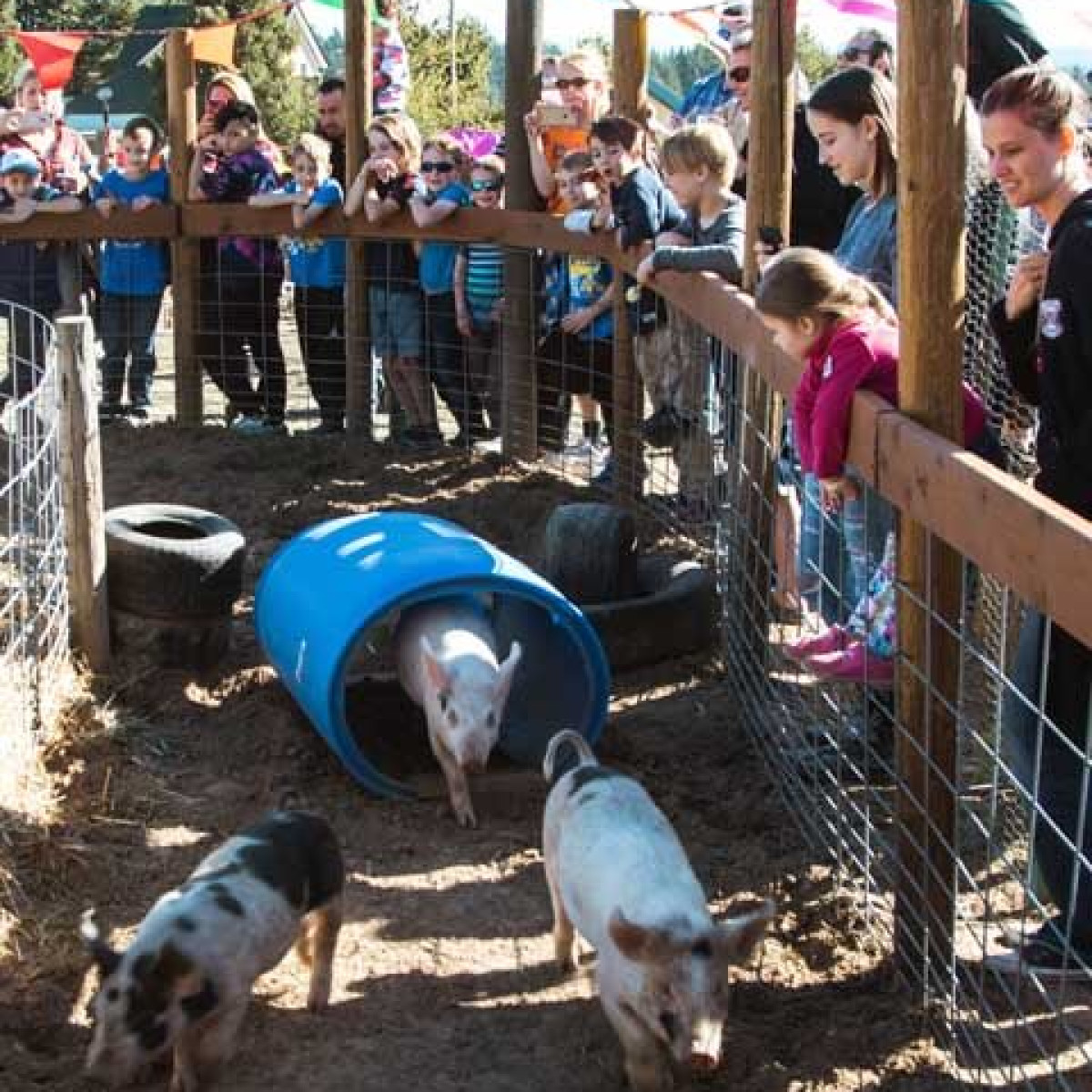 Ready! Aim! Fire! There are two different hydraulic pumpkin cannons that can shoot a pumpkin up to 400 feet away! Shoot apples out into the fields with these hand-directed cannons. loaded up for you by staff. They even have some old cars and targets out in the field for those with good aim.
You can also tour the farm by wagon and see amazing views of the Tualatin Valley!
Plumper is one of many pumpkin patch gems across the state. Search on OregonTaste.com for one near you and support Oregon farm producers in a fun way!
Find Pumpkins and Pumpkin Patches Near You
Now that you've plotted out your Fall Harvest visits and activities among Oregon's abundant farms, it's worth carving out some break time to watch this video featuring close up views and perspectives straight from a few of Oregon's producers as they work.
It's great to see the faces behind the wonderful foods and the beauty of the lands and waters that provide for us all. From grass seed specialty to famous seedless watermelons to seaweed farms on the Oregon Coast, you'll learn a lot from this important film. Thank you KOIN6 News and Oregon Department of Agriculture for making it.