H & K Meats
Family owned local meat market—home of Big Horn Sausage! Located in Jefferson, OR right off I-5 Ankeny Hill exit #243. Stop by and check us out!
When Brian Dolby was just 6 years old he began working with his grandfather cutting meat and helping butcher during the summer time in Mill City, Oregon. In 1991 Brian married Tanya and continued working with his family at their small family owned butcher shop. In 2011 Brian and Tanya opened their own meat market H & K Meat's in Jefferson, Oregon. Brian has been butchering and making smoked meats for over 25 years. From the beginning it has always been a family owned operation.
Many of our products have been awarded 'Best in Show' and 'Grand Champion' at the annual NWMPA convention! Check out our shop for gifts and goodies too! We have gear, snack-packs and so much more. We also offer a wide range of meat and game processing options to best fit what you're looking for. Check our website for more details, come visit, or give us a call!
Known For
Family owned local meat market with the freshest and highest quality natural Beef and Pork products!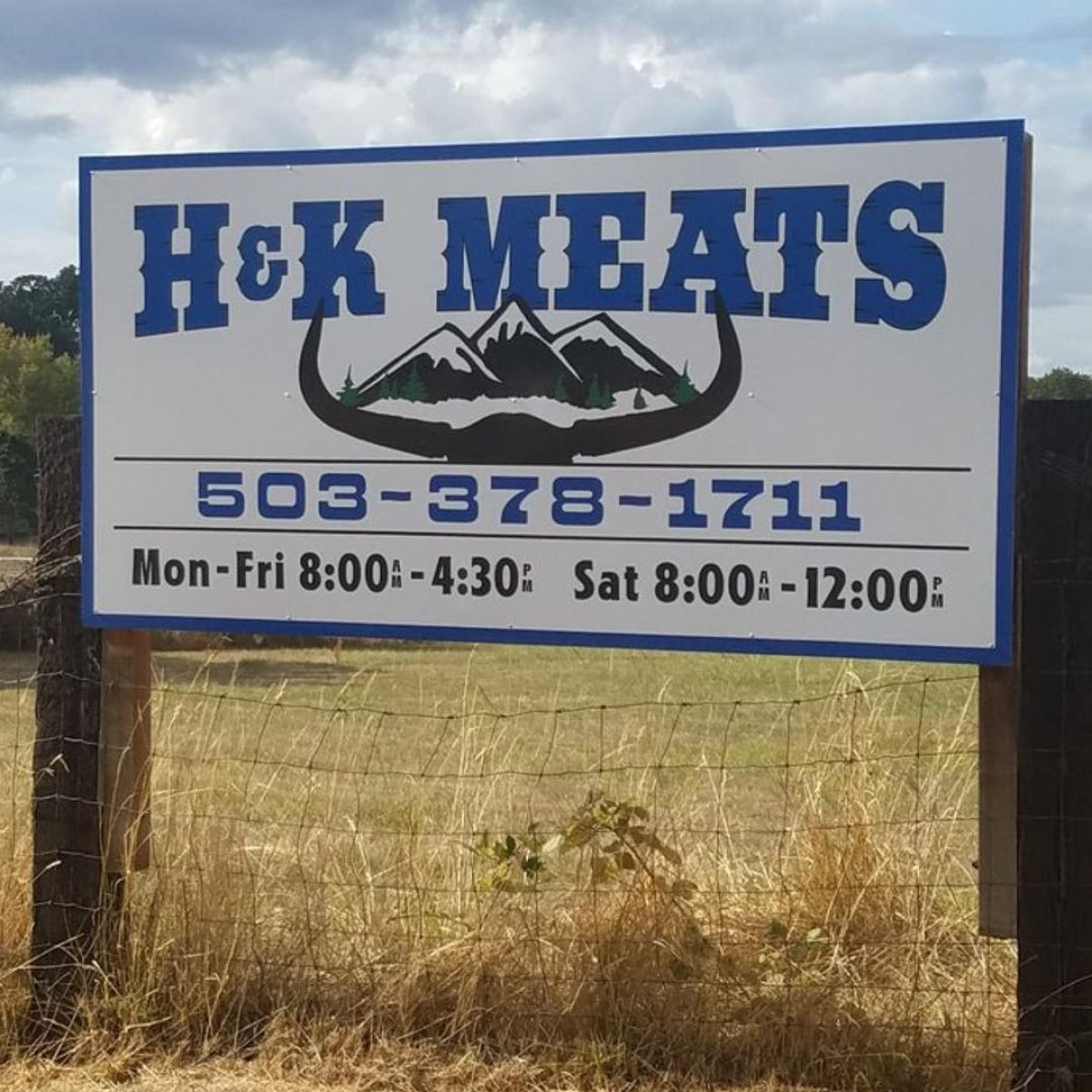 Visit the Website
Get Directions